Enrolments are now open for First Reconciliation 2020.
Welcome to the Parishes of Sydney Harbour North.
COVID-19 Update
The NSW Government has recommended parishioners wear face masks when attending religious services as an additional safeguard to help combat the spread of COVID-19.
Church attendance numbers are limited to a maximum of 100 people, providing there is a four square metre space around each person, with the exception of people from the same household.
All parishes must ensure that their churches are not left unattended when their doors are open and must keep written records with names and contact details of everyone who comes into the church at any time and these records must be kept for at least 4 weeks.
Parishes are advised to designate specific people to monitor the sign-in process and to make sure all people attending Masses are registering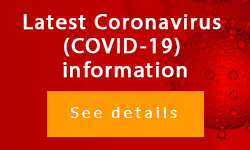 Parishes of Sydney Harbour North are welcoming, supportive community of believers inspired by the life of Jesus. We are called to make Christ present in our parish, in our local community and in our world.
Our mission is to know Christ and to make him known; to be a community committed to discovering Christ present in each person through our ministry to each other, our service to the wider community, the joyful celebration of the Eucharist and other sacraments, and our active concern for social justice.
MASS TIMES FOR PARISHES OF SYDNEY HARBOUR NORTH
BLESSED SACRAMENT, Clifton Gardens
Saturday Vigil:
see Mosman
Sunday:
7.30am, 10am
Monday: Tuesday:
see Mosman
Wednesday:
see Mosman
Thursday:
see Mosman
Friday:
see Mosman
Saturday:
8am adoration and rosary, 8.30am Mass
ST THÉRÈSE , Beauty Point
Saturday Vigil:
see Mosman
Sunday:
See Clifton Gardens or Mosman
Monday: Tuesday:
see Mosman
Wednesday:
see Mosman
Thursday:
see Mosman
Friday:
see Mosman
Saturday:
see Mosman
SACRED HEART, Mosman
Saturday Vigil:
6.15pm - Mass
Sunday:
9am, 11am, 6pm
Monday: Tuesday:
9.15am
Wednesday:
9.15am
Thursday:
9.15am
Friday:
Midday - Mass
Saturday:
ST JOSEPH'S, Neutral Bay
Saturday Vigil:
5pm
Sunday:
see Mosman OR Clifton Gardens
Monday: Tuesday:
see Mosman
Wednesday:
see Mosman
Thursday:
see Mosman
Friday:
see Mosman
Saturday:
see Mosman