We have started a Facebook page for the purpose of live-streaming Mass.
Please note: to view the content you don't need a Facebook account as it is a public page.
Mass will be streamed this Saturday 6pm and Palm Sunday 9.30am.
Holy Week:
Tuesday 7th April: Midday Mass
Wednesday 8th April: Midday Mass
Holy Thursday 9th April: 7pm Mass
Good Friday 10th April: 10am Stations of the Cross
Good Friday 10th April: 3pm Passion of our Lord
Saturday 11th April: 7pm Easter Vigil Mass
Easter Sunday 12th April: 9.30am Mass
Click the blue button below to go to our Facebook video page.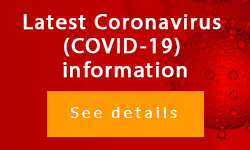 For Mass on demand visit:
https://www.youtube.com/user/cathnews
Welcome to the Parishes of Sydney Harbour North.
Parishes of Sydney Harbour North are welcoming, supportive community of believers inspired by the life of Jesus. We are called to make Christ present in our parish, in our local community and in our world.
Our mission is to know Christ and to make him known; to be a community committed to discovering Christ present in each person through our ministry to each other, our service to the wider community, the joyful celebration of the Eucharist and other sacraments, and our active concern for social justice.
MASS TIMES FOR PARISHES OF SYDNEY HARBOUR NORTH