Enrolments for First Holy Communion 2022 are now open.
Click on the button below to enrol:
For further enquiries about First Communion contact Thomas Dabbah sacraments@shnparish.org.au
COVID RESTRICTIONS
From 25 Feb 2022
Our churches will be open for all to attend (those vaccinated and unvaccinated) a Mass, wedding, funeral or baptism.
Masks are highly recommended in places of worship
Congregational singing is allowed
We are currently have no limit on numbers
QR code check in is no longer required
Booking in for Mass is no longer required
Welcome to the Parishes of Sydney Harbour North.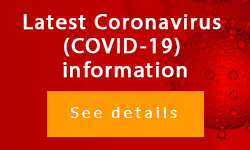 Parishes of Sydney Harbour North are welcoming, supportive community of believers inspired by the life of Jesus. We are called to make Christ present in our parish, in our local community and in our world.
Our mission is to know Christ and to make him known; to be a community committed to discovering Christ present in each person through our ministry to each other, our service to the wider community, the joyful celebration of the Eucharist and other sacraments, and our active concern for social justice.
MASS TIMES FOR PARISHES OF SYDNEY HARBOUR NORTH
BLESSED SACRAMENT, Clifton Gardens
Saturday Vigil: Sunday:
7.30am, 10am
Monday: Tuesday: Wednesday: Thursday: Friday: Saturday:
8am adoration and rosary, 8.30am Mass
ST THÉRÈSE , Beauty Point
Saturday Vigil:
No Mass Currently planned - nearest church Sacred Heart Mosman 6.15pm
Sunday:
No Mass Currently planned - nearest church Sacred Heart Mosman 9am,11am, 5pm
Monday: Tuesday: Wednesday: Thursday: Friday: Saturday:
SACRED HEART, Mosman
Saturday Vigil:
6.15pm - Mass
Sunday:
9am, 11am, 5pm
Monday: Tuesday:
9.15am
Wednesday:
9.15am
Thursday:
9.15am
Friday:
7.45am & Midday
Saturday:
ST JOSEPH'S, Neutral Bay
Saturday Vigil:
5pm
Sunday: Monday: Tuesday: Wednesday: Thursday: Friday: Saturday: