Dear Parishioners, due to the COVID19 restrictions our churches will be closed until further notice.
There will be no Masses (in person), Baptisms or weddings during this period. Please note that the parish office will be closed during this period also. You can still reach the parish office by email: secretary@shnparish.org.au or phone 02 89693200 Monday-Friday 8.30am-4pm. We hope to see you in church again soon. Stay safe and well.
Enrolments for First Reconciliation 2021 are now open.
First Reconciliation enrolments are NOW OPEN and will close on Sept 21 for candidates in Year 3 or older. Please click the link below to enrol. The program will commence in Term 4 with preparation lessons on zoom.
Welcome to the Parishes of Sydney Harbour North.
COVID-19 Update
Weddings: weddings with 5 guests are allowed to take place from 3rd September 2021
Funerals: (starting Sunday 11 July 2021) are limited to a maximum of 10 people at Sacred Heart and Blessed Sacrament Churches.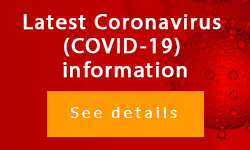 Parishes of Sydney Harbour North are welcoming, supportive community of believers inspired by the life of Jesus. We are called to make Christ present in our parish, in our local community and in our world.
Our mission is to know Christ and to make him known; to be a community committed to discovering Christ present in each person through our ministry to each other, our service to the wider community, the joyful celebration of the Eucharist and other sacraments, and our active concern for social justice.
MASS TIMES FOR PARISHES OF SYDNEY HARBOUR NORTH
BLESSED SACRAMENT, Clifton Gardens
Saturday Vigil:
No Mass Currently planned - please see Mosman Mass times
Sunday:
7.30am, 10am
Monday:
No Mass Currently planned - please see Mosman Mass times
Tuesday:
No Mass Currently planned - please see Mosman Mass times
Wednesday:
No Mass Currently planned - please see Mosman Mass times
Thursday:
No Mass Currently planned - please see Mosman Mass times
Friday:
No Mass Currently planned - please see Mosman Mass times
Saturday:
8am adoration and rosary, 8.30am Mass
ST THÉRÈSE , Beauty Point
Saturday Vigil:
No Mass Currently planned - please see Mosman Mass times
Sunday:
No Mass Currently planned - please see Mosman Mass times
Monday:
No Mass Currently planned - please see Mosman Mass times
Tuesday:
No Mass Currently planned - please see Mosman Mass times
Wednesday:
No Mass Currently planned - please see Mosman Mass times
Thursday:
No Mass Currently planned - please see Mosman Mass times
Friday:
No Mass Currently planned - please see Mosman Mass times
Saturday:
No Mass Currently planned - please see Mosman Mass times
SACRED HEART, Mosman
Saturday Vigil:
6.15pm - Mass
Sunday:
9am, 11am, 5pm
Monday: Tuesday:
9.15am
Wednesday:
9.15am
Thursday:
9.15am
Friday:
7.45am Mass and Midday - Mass
Saturday:
ST JOSEPH'S, Neutral Bay
Saturday Vigil:
5pm
Sunday:
see Mosman OR Clifton Gardens for Mass times in the area
Monday:
No Mass Currently planned - please see Mosman Mass times
Tuesday:
No Mass Currently planned - please see Mosman Mass times
Wednesday:
No Mass Currently planned - please see Mosman Mass times
Thursday:
No Mass Currently planned - please see Mosman Mass times
Friday:
No Mass Currently planned - please see Mosman Mass times
Saturday: